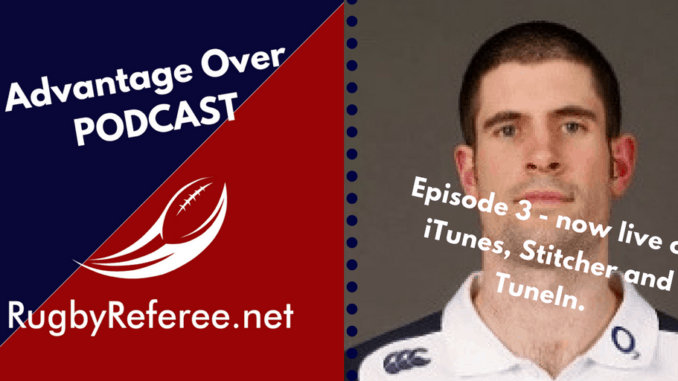 Podcast: Play in new window | Download (Duration: 31:21 — 29.7MB) | Embed
Subscribe: Apple Podcasts | Android | RSS | More
This week's Advantage Over podcast feature interview is with the London Society of Rugby Referee's Fitness Adviser, Ross Hanbury. We discuss pre-season training, the best sort of training to do pre-season, diet and the importance of sleep!
We discuss the YoYo Test – you can download it here
Who's Ross? He's worked in professional UK sport for over 10 years as a sport scientist and as strength and conditioning coach. He has a Masters degree in sport and exercise science and is an accredited strength and conditioning coach with the UKSCA. Previous clients include Harlequins RFC, England Saxons, Charlton Athletic, Crystal Palace, UEFA and the British Triathlon Association.
Ross is currently working with leading sports training firm, Virgin Active, having previously been with the RFUW as strength and conditioning coach, working with the U20's, 7's and senior women squads. But he's also been supporting referees who clearly have different needs. He's been leading the way with the London Society of Rugby Referees in the UK.
We also cover off the latest referee news: