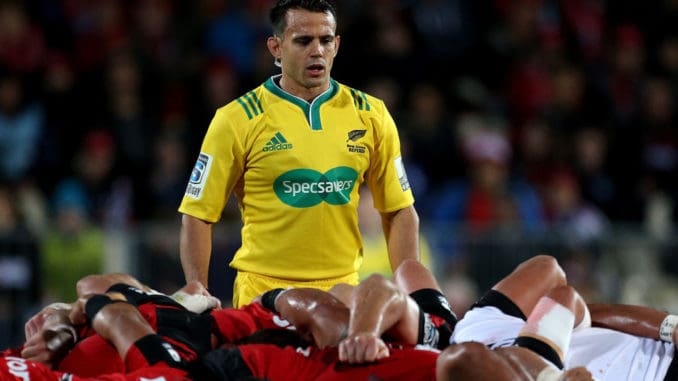 In Georgia, Nic Berry (above) of Australia has been appointed to referee Sunday's final of the World Rugby U20s championship between England and New Zealand. Congratulations to him.
Turning to the weekend, the International Stadium in Rotorua and Eden Park Auckland see plenty of action this weekend, with five international fixtures across the two locations. In the Bay of Plenty, South Africa's Aimee Barrett-Theron sets things off as she referees Australia v Canada women, followed by Amy Perrett of Australia whistling the home nation against England. Then, Jaco Peyper picks up the Lions mantle as the New Zealand Maori try and make it three losses for the Lions ahead of the first test next weekend.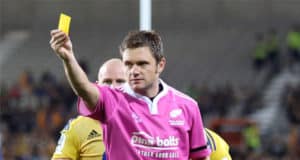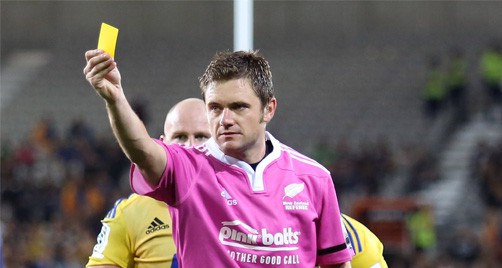 Auckland is hosting the Tonga v Wales match (overseen by New Zealand's Nick Briant – pictured) before Mathieu Raynal ends his trip to New Zealand by whistling their final test warm up match against Samoa.
Away from New Zealand, last week's officials teams rotate around with John Lacey stepping into the middle of the second Argentina v England match, and in Durban, Ben O'Keeffe takes charge of the South Africa v France match. Wayne Barnes takes charge of his first test match this summer, looking after Australia v Scotland.
Lions tour
Saturday:
Maori All Blacks vs British & Irish Lions (in Rotorua)
Referee: Jaco Peyper (SA)
ARs: Jérôme Garcès (Fra), Romain Poite (Fra)
TMO: Ian Smith (Aus)
Tuesday:
Chiefs v British & Irish Lions (in Hamilton)
Ref: Jérôme Garcès (Fra)
ARs: Jaco Peyper (SA) & Romain Poite (France)
TMO: Ian Smith (Aus)
Internationals
New Zealand v Samoa
Referee: Mathieu Raynal (Fra)
ARs: Rohan Hoffmann (Aus) & Jordan Way (Aus)
TMO: Ian Smith (Aus)
Tonga v Wales (in Auckland)
Referee: Nick Briant (NZ)
ARs: Paul Williams (NZ) & Mike Fraser (NZ)
TMO: Ben Skeen (NZ)
Fiji v Italy
Referee: Paul Williams (NZ)
ARs: Pascal Gauzère (Fra) & Graham Cooper (Aus)
USA v Georgia
Referee: Federico Anselmi (Argentina)
ARs: Luke Pearce (Eng) & Chris Assmus (Canada)
TMO: Neil Paterson (Scotland)
Canada v Romania
Referee: Shuhei Kubo (Japan)
ARs: Andrew Brace (Ire) & Ben Whitehouse (Wal)
Japan v Ireland
Referee: Marius van der Westhuizen (SA)
ARs: JP Doyle (Eng) & Alex Ruiz (Fra)
TMO: Glenn Newman (NZ)
Argentina v England
Referee: John Lacey (Ire)
ARs: Nigel Owens (Wal) & Egon Seconds (SA)
TMO: Aaron Paterson (NZ)
South Africa v France
Referee: Ben O'Keeffe (NZ)
ARs: Glen Jackson (NZ) & Angus Gardner (Aus)
TMO: Rowan Kitt (Eng)
Australia v Scotland
Referee: Wayne Barnes (Eng)
ARs: Matthew Carley (Eng) & Brendon Pickerill (NZ).
TMO: Shane McDermott (NZ)
Womens
Australia v Canada (in Rotorua)
Referee: Aimee Barrett-Theron (SA)
ARs: Rebecca Mahoney (NZ) L Jenner (NZ)
New Zealand v England (in Rotorua)
Referee: Amy Perrett (Aus)
ARs: Tim Baker (Hong Kong) & Natarsha Ganley (NZ)
TMO: Lee Jeffrey (NZ)