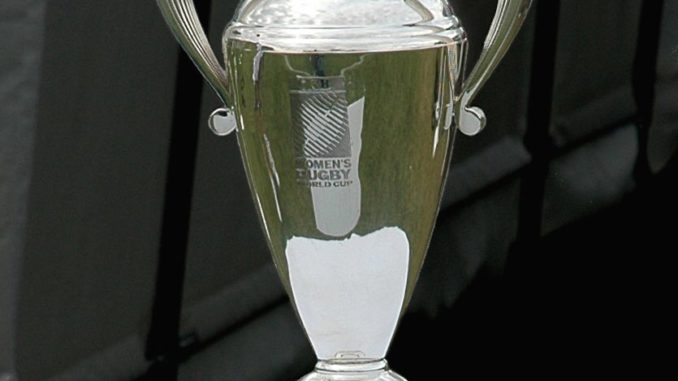 World Rugby has today announced the nine-member panel that will referee at Women's Rugby World Cup 2017 in Ireland from 9-26 August.
England, Australia and Ireland will provide two referees each, with the panel also featuring one official from Hong Kong, Spain and South Africa.The list of referees is:
Tim Baker (Hong Kong)
Aimee Barrett-Theron (South Africa)
Graham Cooper (Australia)
Sara Cox (England)
Sean Gallagher (Ireland)
Claire Hodnett (England)
Alhambra Nievas (Spain)
Joy Neville (Ireland) and
Amy Perrett (Australia)
A number of the panel are no strangers to the Women's Rugby World Cup stage, Perrett having refereed the 2014 final between England and Canada with Cox, Hodnett and Nievas (the joint-recipient of the World Rugby Referee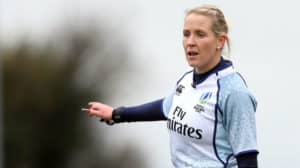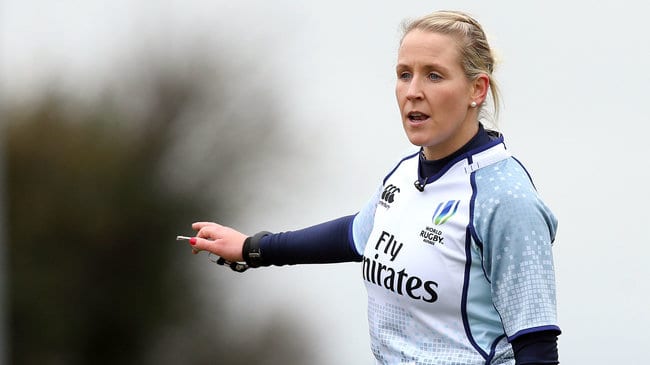 Award 2016) also among the match officials for that tournament in France. Meanwhile, Barrett and Neville (pictured left) both played on the World Cup stage before turning to refereeing.
Five assistant referees have also been named, with Rose Labreche (Canada), Beatrice Benvenuti (Italy), Marie Lematte (France), Helen O'Reilly (Ireland) and Ian Tempest (England) all heading to Ireland as part of the officials. team. TMOs will be appointed later.
The selection was made after a comprehensive review of refereeing performances by the World Rugby Match Officials Selection Committee.
World Rugby High Performance 15s Match Official Manager Alain Rolland said, "The Women's Rugby World Cup 2017 is shaping up to be a massive tournament and the match officials are preparing with that in mind. I'm really happy with the performance of those selected over the last season and it was very difficult to narrow it down to a panel of nine referees and five assistant referees.
"The competition at the top level of the women's game has grown rapidly, even since the last World Cup in 2014, and I'm confident the panel will match that and perform well at the elite level."